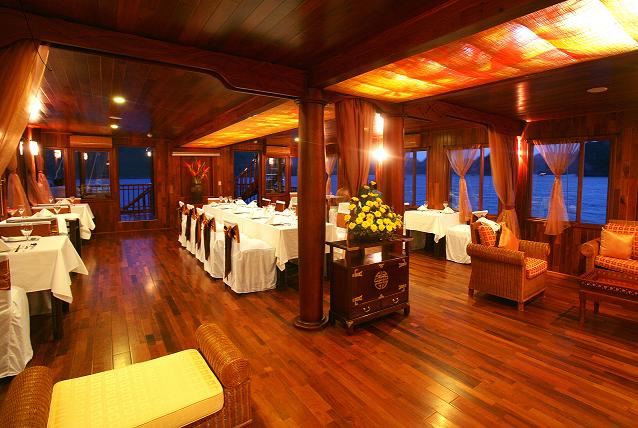 Summary:
Launched in mid 2006, the wooden junk that combines classic beauty with modern comfort. Our custom-designed junk features three decks that house an elegant restaurant, lounge, two bars, a small boutique, library and ten luxurious sleeping cabins. With so much space, passengers can truly unwind.
Destination:
Halong Bay
Activities: Fishing, Cruising, Sightseeing, Swimming
Click HERE for more detail!