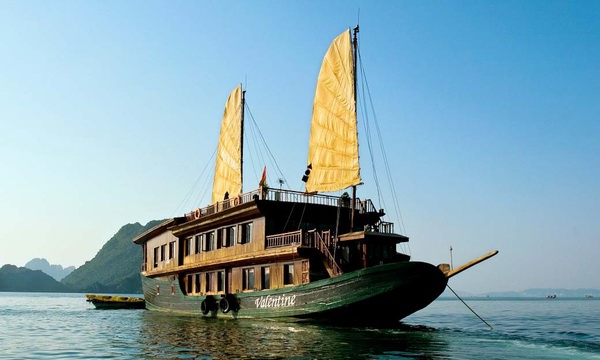 Summary:
The luxury junk named Valentine begun its first voyage in early Oct 2007. With well-appointed spacious cabin, tasteful decoration and unique design, we are sure that the junk will bring all guests excellent experience; moreover, you will also have chance to explore the scenic beauty of this World natural Heritage. Actually, valentine is the best choice for those seeking a more exclusive and intimate experience.
Destination:
Halong Bay
Activities: Cruising, Sightseeing
Click HERE for more detail!