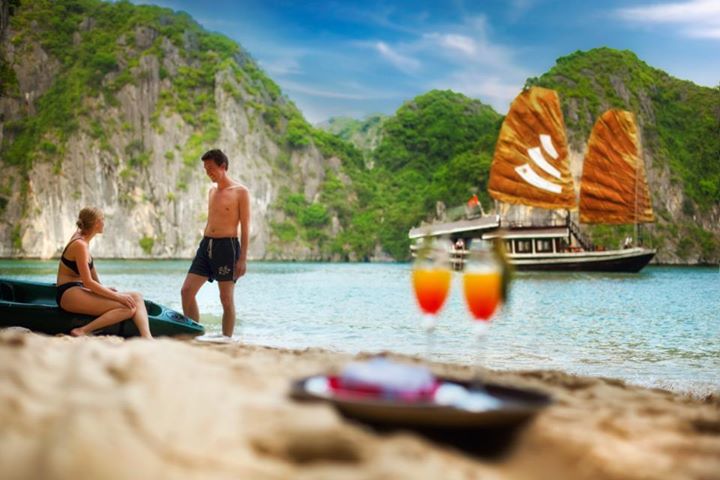 Summary:
Halong Bay (Vịnh Hạ Long, literally: "descending dragon bay") is a UNESCO World Heritage Site, and a popular travel destination, located in Quang Ninh province, Vietnam. Halong Bay has an area of around 1,553 km2, including 1,960–2,000 islets, most of which are limestone. Visitors have constantly marveled at Halong Bay natural beauty. The tiny islands are dotted with innumerable beaches and caves created by the wind and the waves that make a excellent backdrop for swimming or just lazing about on the boat deck.
Destination:
Halong Bay
Activities: Trekking, Cruising, Sightseeing
Click HERE for more detail!