Recently, Boredpanda shared a list of attractive destinations in the world that cannot miss out before you die and the article attracted more than 800,000 views from backpackers and travelling lovers, in which included Vietnam.
It is no surprised but worth proud when Vietnam has three destinations on the top: Ha Long bay (ranked 15th), Mu Cang Chai (ranked 17th) and Son Doong cave (ranked 20th). If Ha Long bay is well-known for deep blue sea that is suitable for sightseeing, Mu Cang Chai with yellow rice terraces suits for backpackers; particularly, Son Doong cave is a totally new region which is for those who love discovering.
1.      Ha Long Bay- Travelling Paradise
Ha Long Bay (the bay where the dragon lands) is a small bay of the west coast Gulf of Tonkin of Vietnam Northeast Sea, including the sea islands of Ha long City, Cam Pha City and a part of the Van Don district island. Ha Long Bay includes 1,969 islands, of which have named 989 islands and unnamed 980 ones.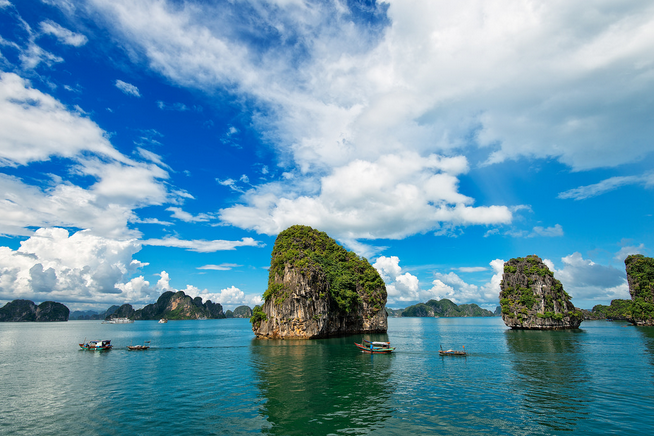 Ha Long is a place of high biodiversity with typical eco-systems like mangrove ecosystems, coral reef ecosystems, tropical forest ecosystems, etc., with thousands abundant and diverse species of plants and animals together with particularly rare species found only in this place.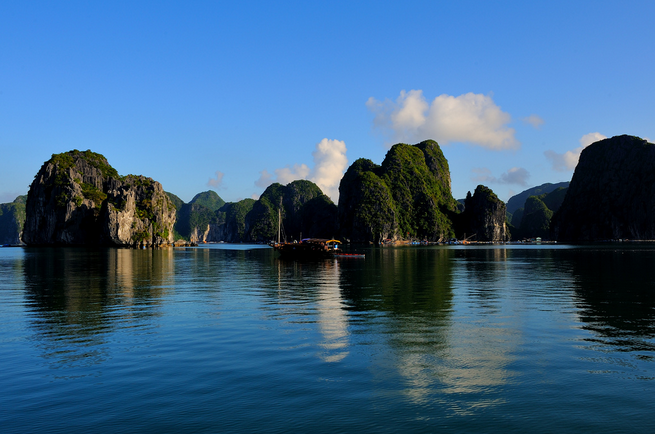 With such special values, Ha Long Bay has been recognized as Vietnam's national heritage in 1962 by the Ministry of Culture and Information, as a World Heritage site by UNESCO (in 1994 in terms of aesthetic value, in 2000 in terms of geological and landform value); and voted as one of the seven natural wonders by New7Wonders on November 11, 2011.
2.      Yellow Mu Cang Chai In Harvested Season
Rice terraced fields in Northern mountainous area is only cultivated a rice season each year. In May or June, water will pour into these fields and in September and October, the harvest season is the best time to visit here.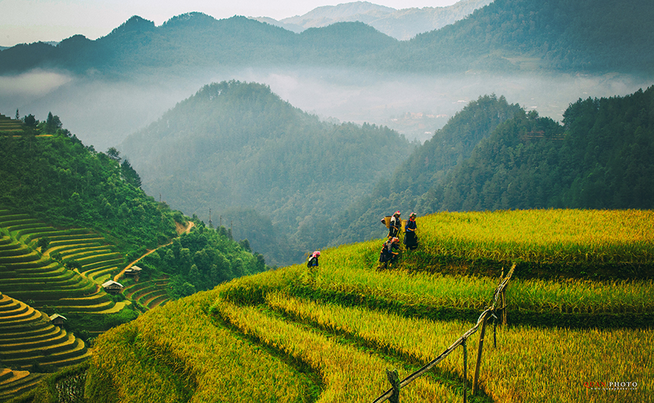 There are many nice locations to view rice terraced fields but the most favorite place is the area around Mu Cang Chai district (Yen Bai) where rice terraced fields stretch layers after layers or nice round shapes.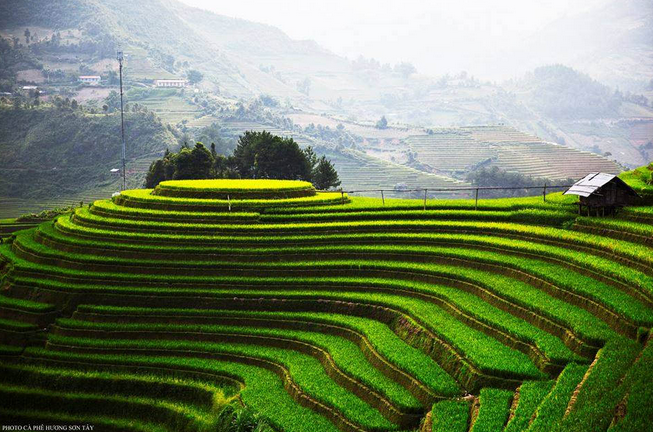 Moreover, Tu Le is another good location to view rice terraced fields in Yen Bai. On the way to get Mu Cang Chai, do not forget stop at Tu Le to bath in warm spring or enjoy famous sticky rice.
Related: MU CANG CHAI IN SEPTEMBER SEASON DAYS
3.      The Primitive Underworld in Son Doong Cave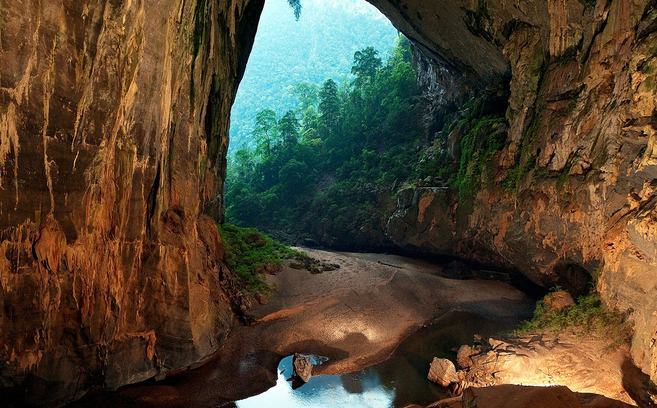 Although it is a natural wonder which has just been recently explored, Son Doong cave has an undeniably powerful attraction for the world travel community, especially after the spectacular photos of Son Doong cave were broadcasted on the Good Morning America program on ABC network – one of the largest commercial national broadcast networks in the US. The attractiveness of Son Doong cave doesn't just come from its shocking majestic beauty, but also results from numerous mysteries that haven't been given up yet.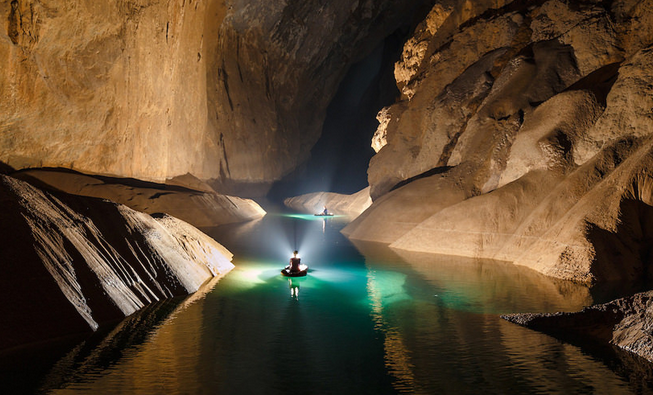 With a huge dimension, the Son Doong cave system can contain a couple of planes Boeing 747. In the cave there is an underground river run through. Son Doong was detected in 1990 by Ho Khanh, a local person. However, not until 20 years later did this majestic cave system become well-known all over the world.
Vietnam warmly welcomes you to enjoy Vietnamese cuisine and to make your trip in smooth water, turn your plan into real by quick hands to obtain Vietnam visa at http://govietnamvisa.com and for Vietnam eTicket at http://vietnamairlines247.com.
For your memorable travel, it is convenient to book tour at http://govietnamtour.net