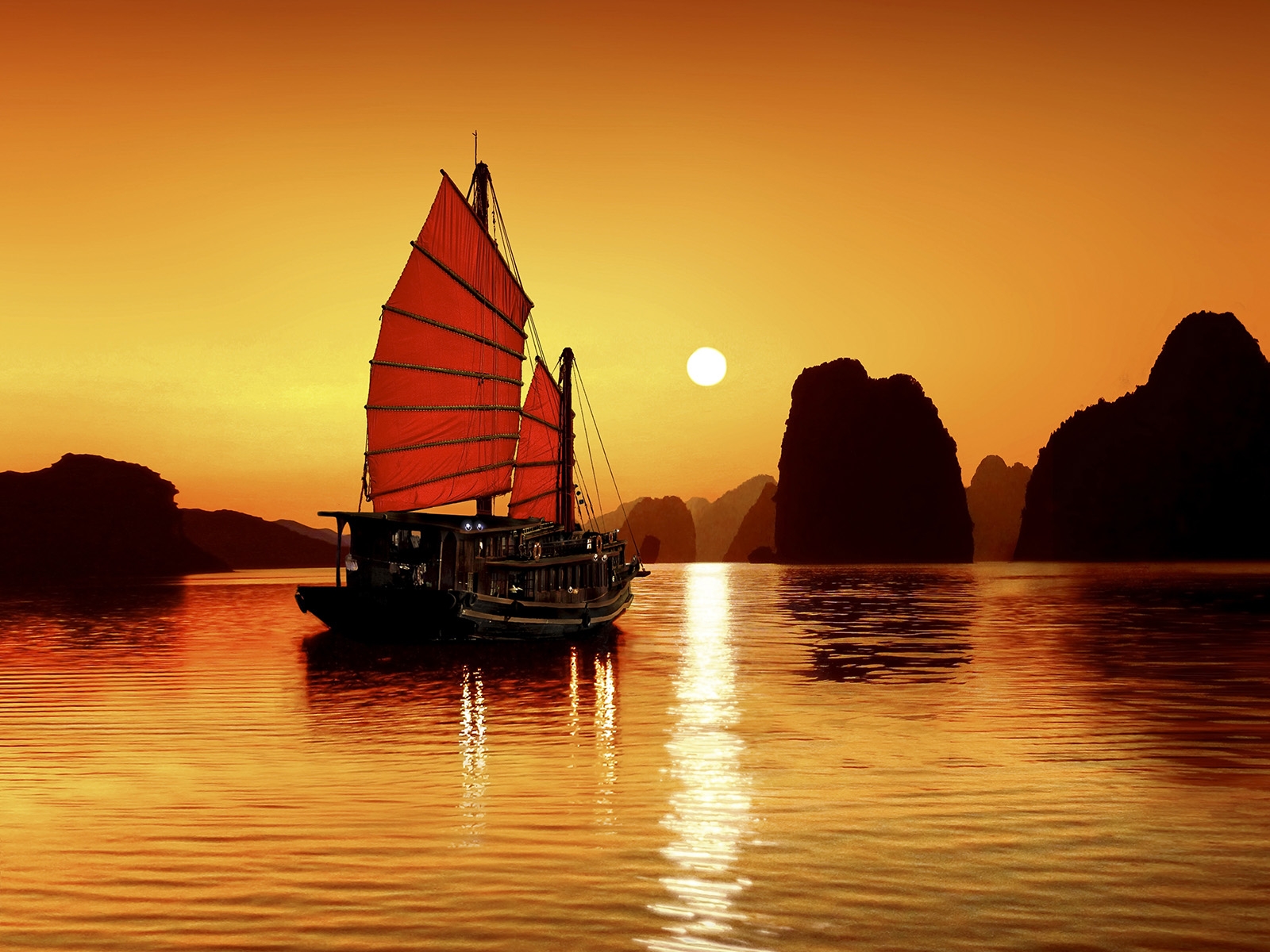 Are you looking for the place for your summer holidays, don't miss Ha Long Bay. Most people consider a visit to Ha Long bay a must – do during their time in Vietnam. Charming seascape, limestone mountain view, mysterious caves, famous fresh seafood and famous unique culture of fishing villages on the sea … are attractions of Ha Long Bay for tourists.
Specially, one of most amazing experience is enjoying the stunning sunset or sunrise on Ha Long bay where is voted as the most beautiful sunset destination of Asia where those who love the moment the sun goes slowly undersea do not miss. It is extremely worth and weight in gold. When the sun hits the water between spectacular limestone peaks and emerald green covers.
After a smooth sleep on Halong overnight cruise, you will be wakened up with a cold smoke flow of sunrise from the sea. In sunrise, Halong bay likes as a beautiful natural painting with early rays of sunshine still hiding after mountains.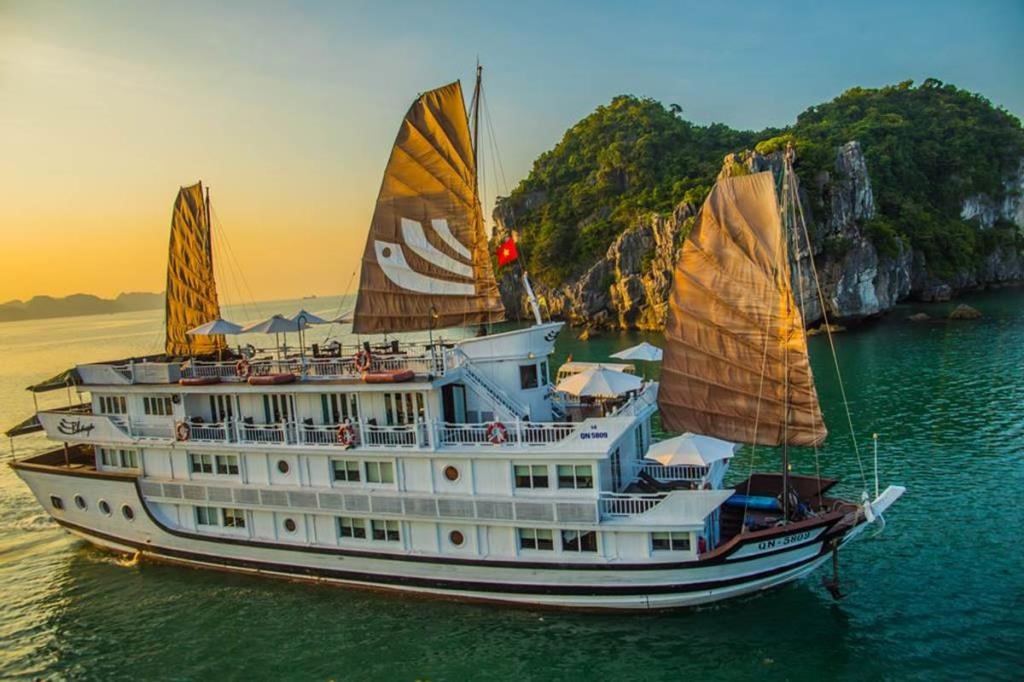 Best please to watch sunset and sunrise in Halong Bay
Cat Ba Island lies just south of Halong Bay and offers intrepid explorers like yourself the chance to get off your boat and discover a largely untouched wilderness.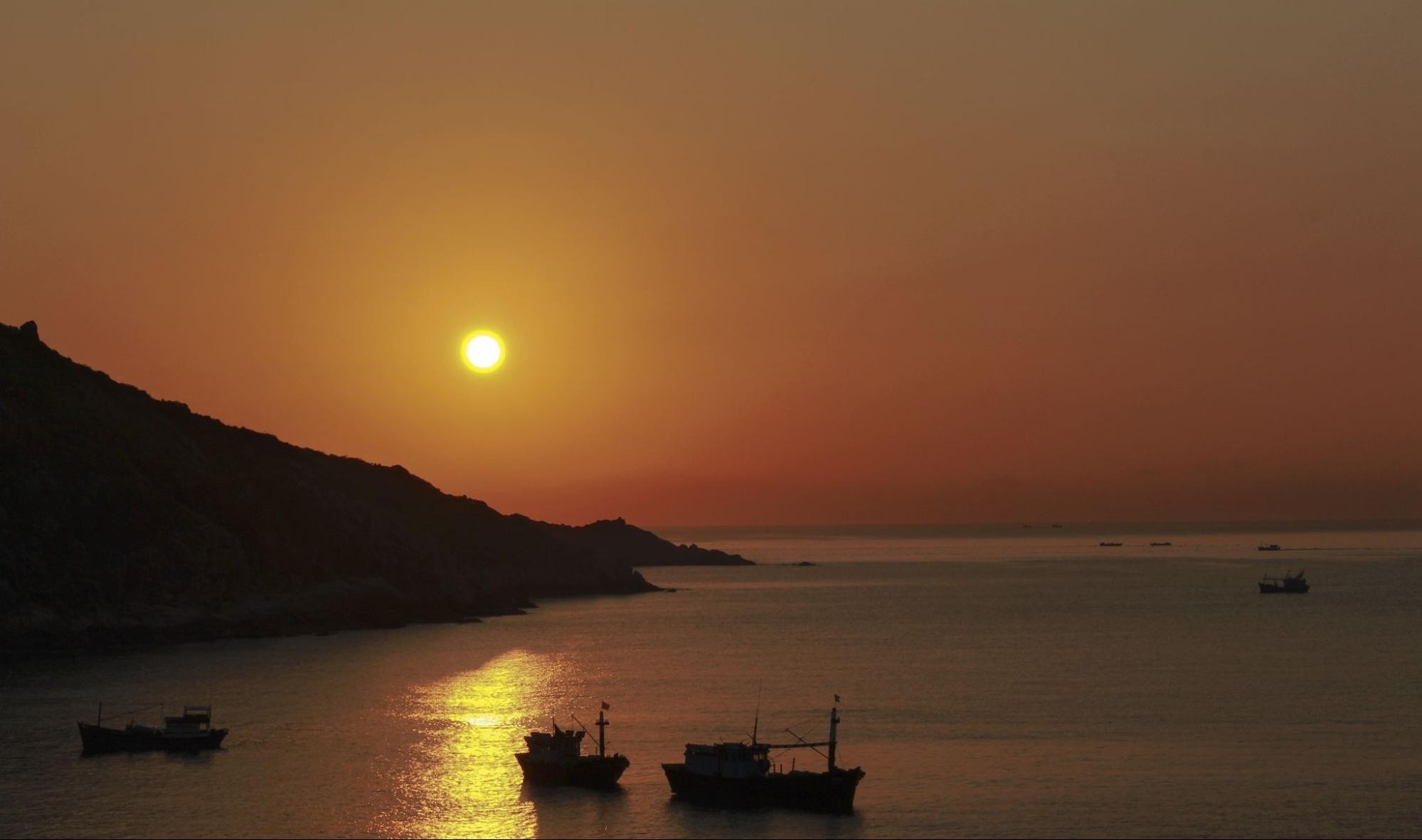 Cannon Fort is worth visiting  place to enjoy this stunning moment, it offers inspiring views of Lan Ha Bay where around 140 white sand beaches await you.
Ti Top Island, the walk up the approximately 400 hundreds steps there is another mini-adventure worth your time, because the panorama from here is one of the best in the area.
Ban Chan Beach, one of the best places in Halong Bay to watch sunrise, offering that 'solitude in paradise' feel, though you probably shouldn't expect to be completely alone.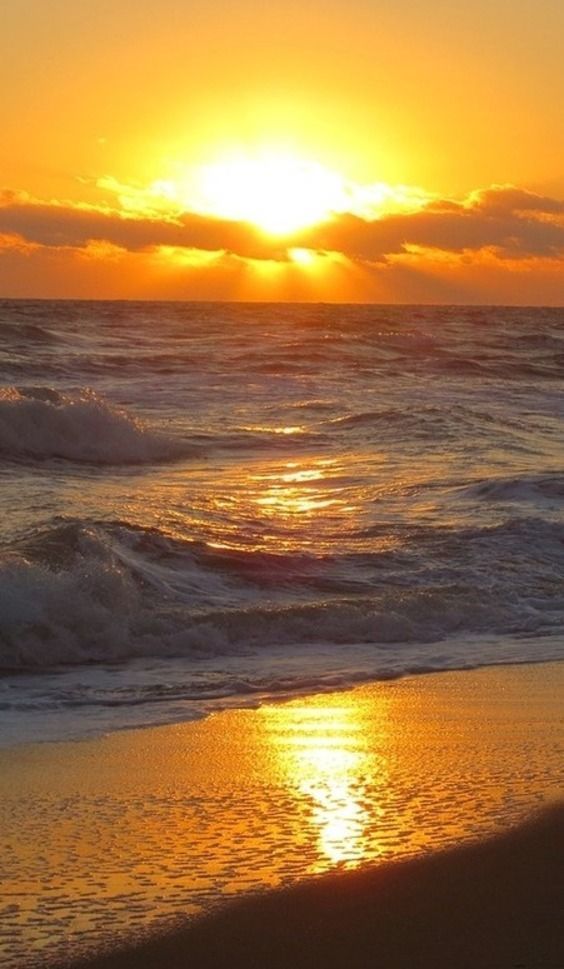 Bai Tho Mountain. Right in the heart of the city center, climbing this famous peak is an adventure of its own. Not well signposted and a little hard to find, once you do locate the staircase to the top, one of the best views of Halong Bay sunrise and sunset in its entirety will be yours.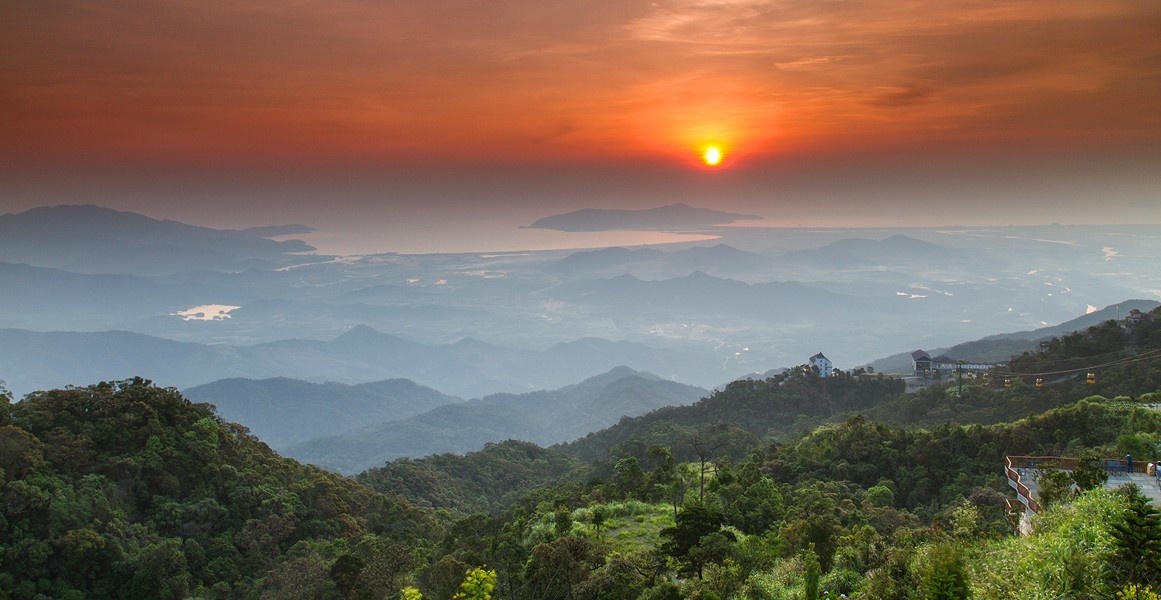 The opportunity to see sunset and sunrise in Halong Bay is priceless, and should be added to your must-do list.
Don't hesitate to pack your luggage, come and discover the amazing land. For more information please visit our family website:
For Vietnam online visa Govietnamvisa.com
For Vietnam local tours: Govietnamtourist.com
For exploring more parts of Vietnam:
http://www.vietnam-online.org/