If make a statistics of destinations that couples fall in love easily, perhaps Sa Pa and Da Lat hold the top spot, while recently overnight service on Ha Long Bay is also selected. Three Most Dating Places In Vietnam.
Slip into the warm blanket in Sa Pa
Sa Pa is chosen by many couples for their honey moon. With year-round cool climate, the cold of the mountains and cloud make people easy get closer together. A thin coat, a warm hand, you and your partner can just take a stroll along the streets, go shopping, enjoy yourself in the love market on Saturday. Visit French villas and go to Love waterfall that is considered the most beautiful in the north or to local villages to learn their culture.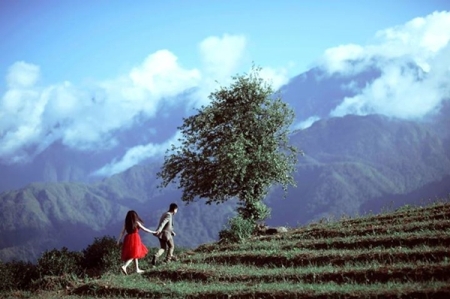 Evening in Sa Pa is pretty sad and feeling longish. Many couples had confided very fact that, with them, the evening in Sa Pa is the most interesting thing when getting into the warm blanket. So despite no official survey, Sa Pa was dubbed as the number one tourist destination for love stories in Vietnam.
Da Lat
The Love paradise in the North is Sapa, in the south is also Da Lat. Two locations have similarities that are located at high altitudes, cool climate all year round.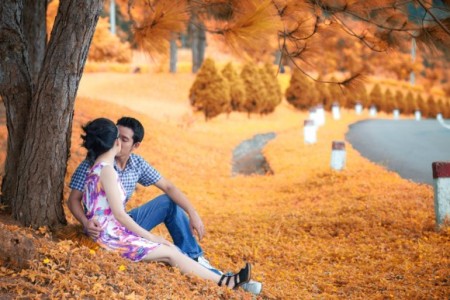 Like a miniature Paris, Da Lat with European architecture exists on lovely mansions, full of flower and weeds in alleys, with surrounding pine forest. What could be better than picking this romantic land as a dating place?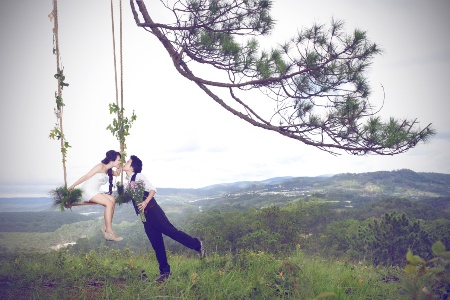 Destinations in Da Lat also carry symbols of love, it makes you feel passionate with love. Da Lat night is also quite busy with lots of activities around with bazaars and cafés around Xuan Huong Lake area. There are many romantic destinations for couples.
Moonlight on Ha Long Bay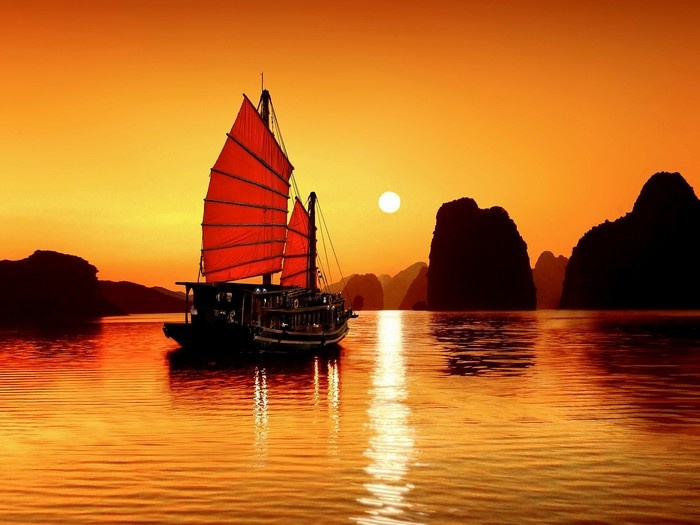 Wonderful Ha Long night, especially on full moon, moon light shines down on the landscape and makes it extremely poetic and romantic. Many yachts are allowed to operate at night on the bay, where there are special rooms for visitors. It is small, modern, and romantic rooms and very affordable for couples or spend their honeymoon a sense of fun and strange.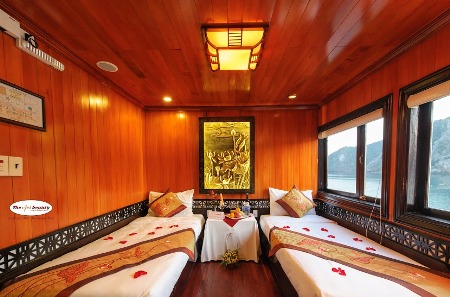 You can also sip wine and behold the sea from the room window. Enjoy a special cocktail party to welcome both of you at sunset on the deck. Or together on a deserted beach, jointly prepare and share lunch with famous seafood of Ha Long Bay that is grilled on charcoal fire. All will be great and unforgettable memories for you and your half apple.
Vietnam warmly welcomes you to enjoy Vietnamese cuisine and to make your trip in smooth water, turn your plan into real by quick hands to obtain Vietnam visa at http://govietnamvisa.com and for Vietnam eTicket at http://vietnamairlines247.com.
For your memorable travel, it is convenient to book tour at http://govietnamtour.net