Coal is the fuel but also is raw material to form a work of art. This is a fine art craft by coal in Quang Ninh. Now we come to Coal Sculpture Craft In Quang Ninh.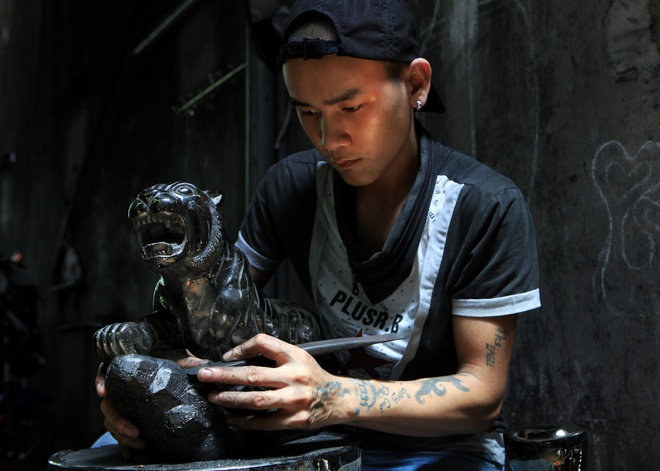 Anthracite coal a hard, compact variety of coal that has a high luster. It has the highest carbon content, the fewest impurities, and the highest calorific content of all types of coal, which also include bituminous coal and lignite. Through hands of artisan, it becomes valuable works of art showing exquisite sculptural level and the talent of artisans in the mining land.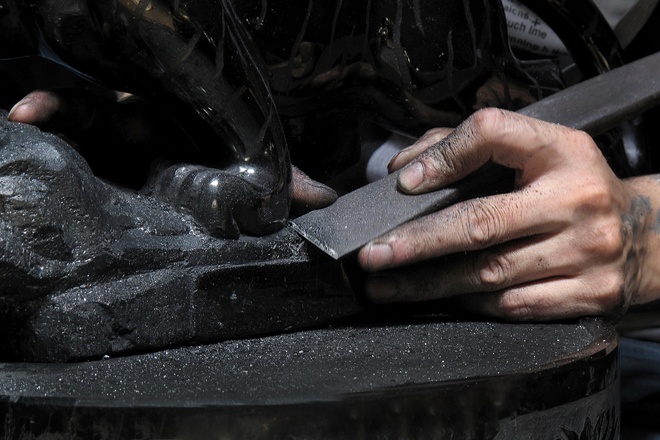 One of the longstanding and widespread samples is the forest lord- lion. Through fine hands by artisans, lion statues come alive with strong and powerful physique. In the photo, artisan Nguyen Van Xuan works at Quyet- Binh factory with 6 years of experience.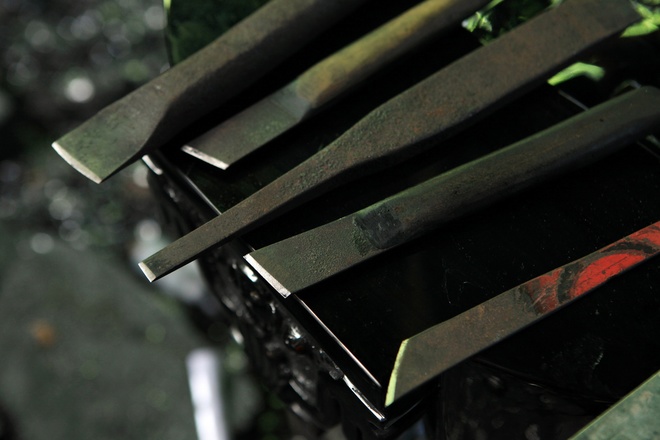 Only with these rudimentary tools, sculptures by coal were produced.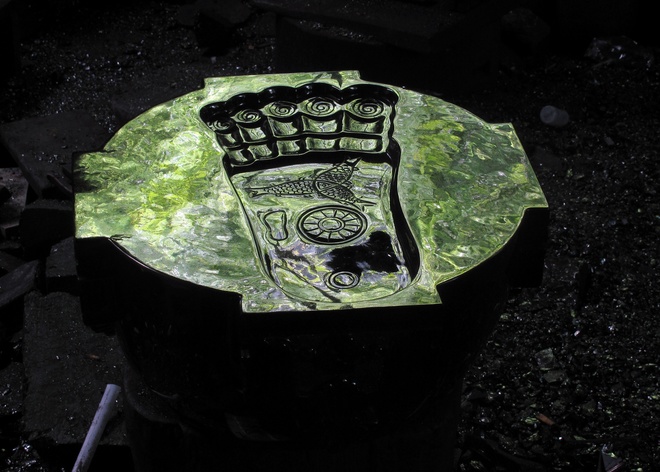 These sculptural products with spiritual religions like Buddha Feet, Maitreya, etc. that bring riches and wealth.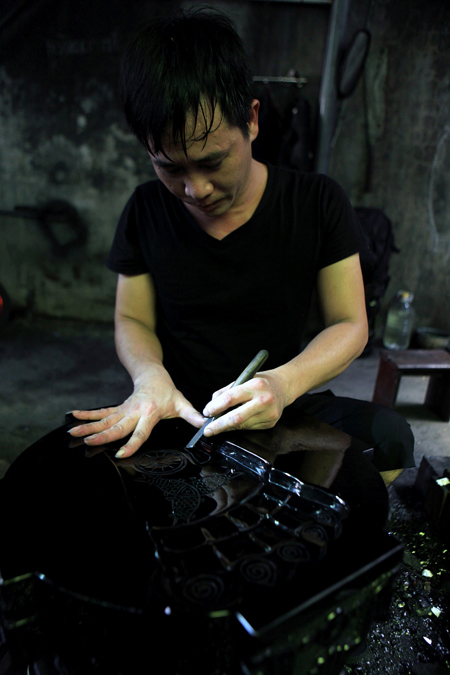 Mr. Nguyen Tuan Quyet and his wife, Nguyen Thi Binh succeeded his father's sculpture, artist Tuan Loi to create art coal products better and better, higher artistic value, contributing to the brand name of a unique tradition of Quang Ninh coal mining area.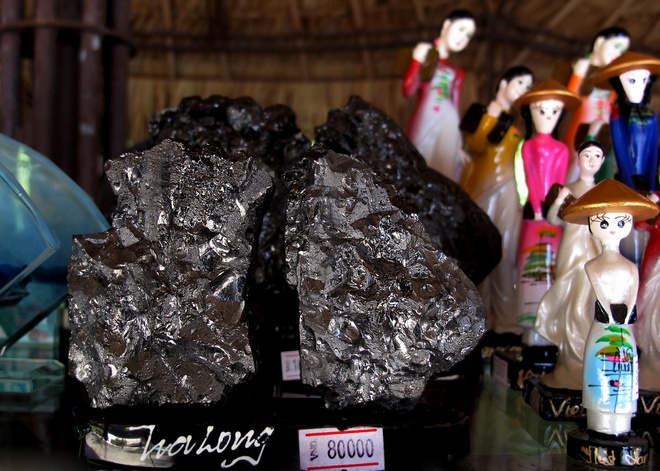 These traditional products in Quang Ninh such as fighting cocks, caves, etc.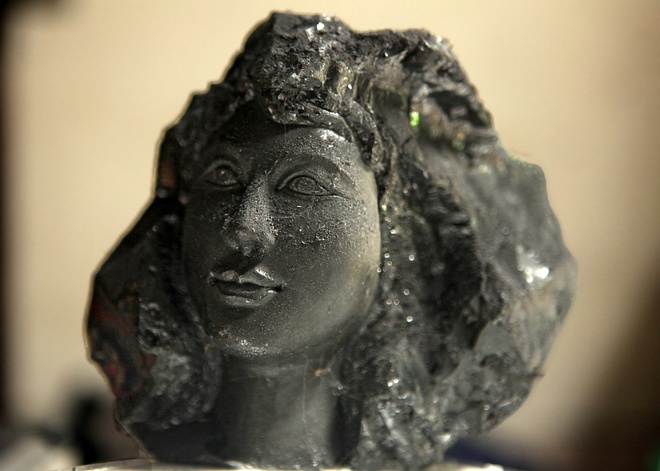 Family workshop of Nguyen Tuan Quyet is one of a few factories making many products from coal. Aside from making products in order and sell it Ha Long stores, Mr. Quyet also ships their products to other places. Mr. Quyet said: "The potential growth of this craft is still more needed."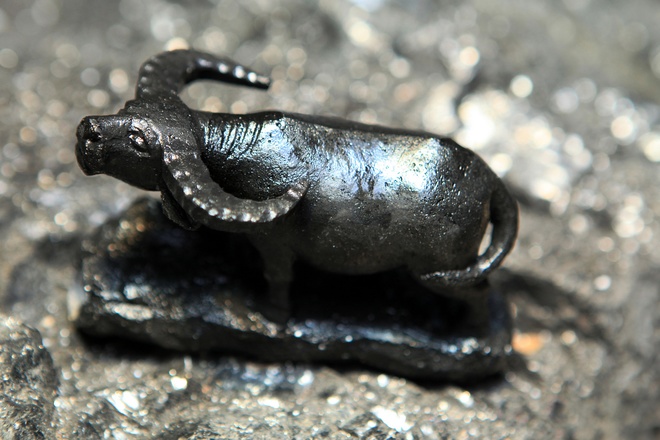 Sophisticated and professional carvings such as busts, portraying statues, etc. represent a remarkable sculpturing level.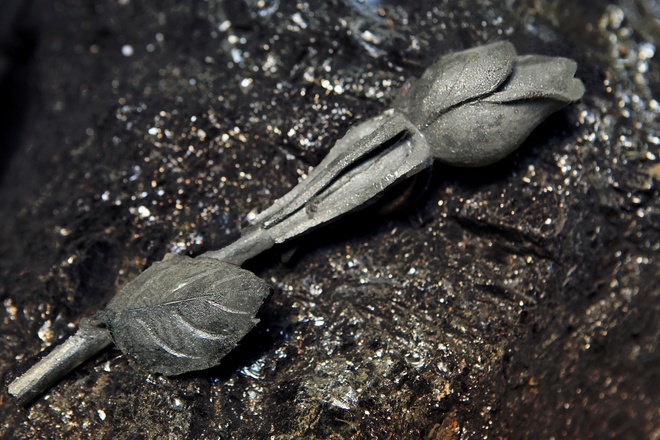 Its type is also very rich, varied from buffalo, deer to familiar ashtray previously.
Art products with coal are described with unique beauty of the material, aesthetic and skillful hands of talented artisans.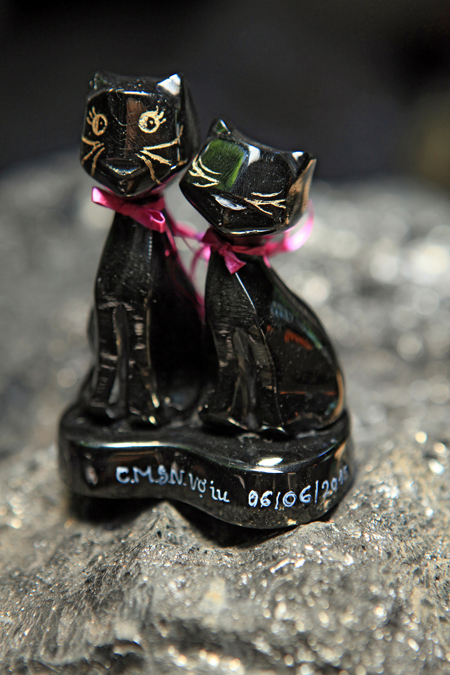 The coal sculptural craft appeared in the early 20th century by the French tourists. Before 1986, workers participating in Hong Gai cooperative produced coal art paintings. At present, Quang Ninh has about 7 households which continue this traditional craft.
Vietnam warmly welcomes you to enjoy Vietnamese cuisine and to make your trip in smooth water, turn your plan into real by quick hands to obtain Vietnam visa at http://govietnamvisa.com and for Vietnam eTicket at http://vietnamairlines247.com.
For your memorable travel, it is convenient to book tour at http://govietnamtour.net